National Day holiday notice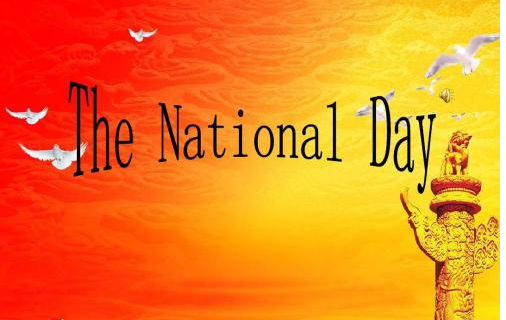 Thanks for the precious trust &
support from our valued customerin the past days.

Pls be advised that we will have holiday from October 1st to 7th.
If you need stock any product, contactus to order now.
We try to handle it before ourholiday.

Also if any query during these days,Leave message via email.
we will reply as soon as possible.

Happy National day!
Sincerely regards from Joecig.