The Philippine government officially decided to use e-cigarettes as legitimate harm reduction products

Good news from the Philippines, the local government passed a resolution to "use e-cigarette as a tool for harm reduction"!
Policymakers believe that "e-cigarettes have been a great success as a smoking cessation aid in the UK, and the famous public health department (PHE) and the Royal College of Physicians (RCP) report that e-cigarettes are at least 95% safer than traditional cigarettes. ".
HR1885 (Reduction Resolution) stated that "e-cigarettes offer another option. Based on the concept of harm reduction, we can help smokers move from cigarettes to products that reduce the risk of smoking."
Previously, the Ministry of Health of the Philippines still held a ban on e-cigarettes.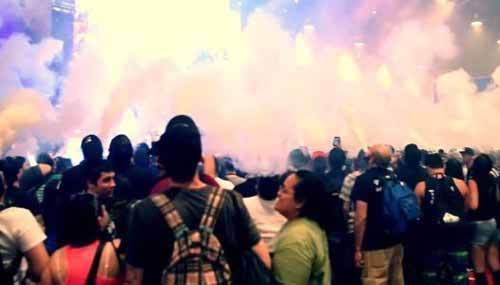 In December 2016, the Philippine Ministry of Health expressed its agreement with the "World Health Assembly's position on avoiding the potential risks of e-cigarettes", even though no studies at the time confirmed this type of risk.
In 2017, after the World Health Assembly urged its member states to implement the relevant ban, Health Minister Paulyn Ubial announced that the health department would ban e-cigarettes according to the recommendations of the World Health Assembly. In fact, HR1885 contradicts many provisions of the e-cigarette ban.
The resolution's measurement focuses on the fact that despite the government's compliance with the Framework Convention on Tobacco Control and the World Health Organization's directives, tobacco products continue to be used, but "e-cigarettes offer another option based on the idea of ​​harm reduction. Help smokers move from cigarettes to products that reduce the risk of smoking."
Public health experts are now happy with the passage of this resolution, because the current president of the Philippines is known for its rigorous approach to "addiction", and many people expect that such legislation will not be recognized by the government (local President Rodrigo Dutt During the campaign, Erte promised to kill addicts and drug dealers, and said that Manila's fish would become fat due to the feeding of these people's bodies.
Peter Paul Dator, head of The Vapers Philippines, said, "We are an organization that supports e-cigarettes and have been promoting these devices as a safer alternative to cigarettes, and the adoption of this resolution has reassured me."
"Thanks to the Philippine legislators for their openness to supporting scientific evidence for e-cigarettes and for e-cigarettes as a lower risk alternative to traditional cigarettes, we will continue to urge the Ministry of Health to stand in the same position to help save more Filipino smokers. Life, Peter Paul Dator added.
Have any question , Please leave your contact information。
www.joecig.com